Support Radical, Experimental Performance in Baltimore
This year, we're kicking off our 8th season producing award-winning and critically-acclaimed bleeding edge, intimate theater. We've made some bold and exciting advancements this year and as we build and refine our organization, we're asking you to join us in making it happen.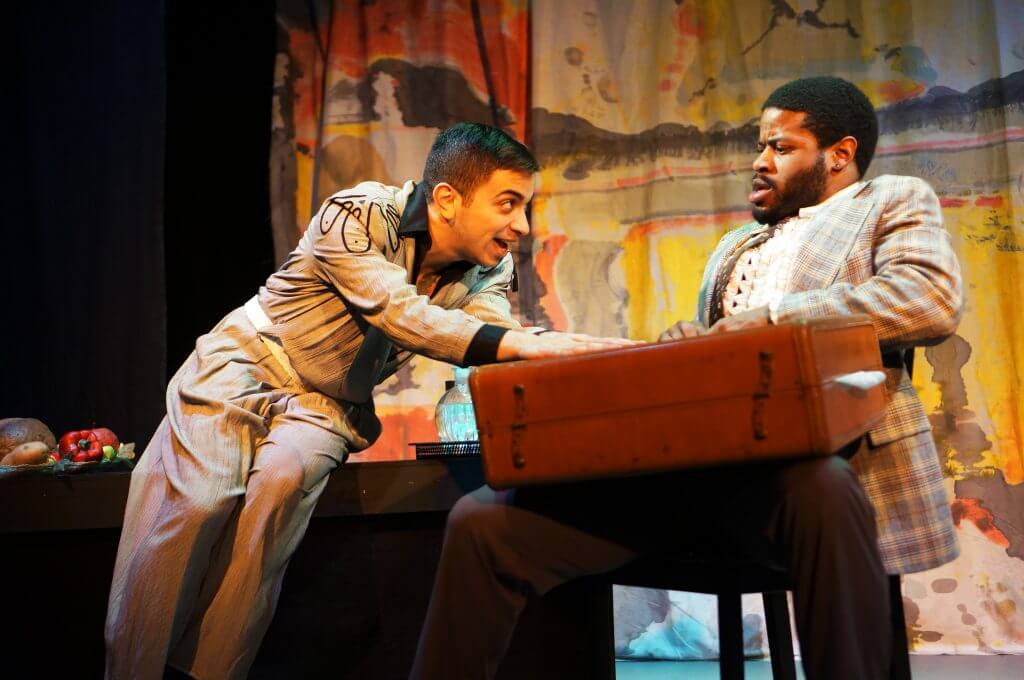 What's New This Year
We're offering more shows than we've ever done.
The 2015-16 season has 6 full-length feature productions and 3 short performances in our Knee Play series that showcase the performance artists in our company. To date, we've worked with almost 100 local artists this past year.
We're expanding stipends for all our performers and artist-collaborators
This is a huge step toward recognizing the efforts of all our collaborators and moving toward a more sustainable theater for the artists and audiences of Baltimore.
We've got a new home downtown.
In 2015, we expanded and moved downtown to 219 Park Ave alongside our co-conspirators Psychic Readings Company. We're occupying an intimate storefront venue catering to experimental performance and theater.
How You Can Help Us Grow
◙ Make a contribution—better still make a generous, tax-deductible contribution. Click the donate button above.
◙ Ask friends to make a commitment to buy our new season pass for the 2016-17 season
◙ Sponsor one of our upcoming productions ($500) and ask merchants you frequent to lend their support. Contact frederickgerriets@gmail.com to discuss the benefits of sponsorship
◙ Commit to coming to our next production at 219 N Park Avenue and introducing more people to the excitement and gutsy work of the Annex Theater
Your gift of any size will make a difference.
Baltimore Annex Theater Inc. is a 501(c)3 tax-exempt not for profit registered in Maryland. All transactions are safe and secure.