Selected Press, 2016-17 Season:
Since 2008, the Annex Theater has been consistently recognized and praised as a leader in Baltimore's experimental theater and performance scene. Annex Theater is Baltimore's Best Theater (Baltimore Magazine, 2016) and our "big, bold, and unendingly impressive" productions have received such accolades as: Best Company (2016, Baltimore City Paper), Top 5 Plays of the Year (2015, Baltimore Sun), Best Play (2014/2016, Baltimore City Paper), Top 10 Plays of the Year (Multiple Years, Baltimore City Paper), Best Use of Music (2014, Baltimore City Paper), Best Trend - DIY Theater (2009, Baltimore City Paper), Best Director (2010, Baltimore City Paper), Best Short Play (2015, Baltimore City Paper), among others!
Master and Margarita named #4 in Top Ten Plays of 2016
Annex company member Jacob Budenz flirted with biting off more than he could chew by adapting and directing Mikhail Bulgakov's carnavalesque Soviet satire, in which the Devil and his entourage come to Moscow. That Budenz and Annex pulled it off—with a nearly three-hour running time to boot—is due to its budget visual extravagance and the performers in two pivotal roles. Autumn Breaud brought a serene vulnerability to the star-crossed Margarita, while Martin Kasey nearly walked away with the production as Woland, playing this devilish figure like a Paul Lynde exterminating angel, the kind of judge, jury, and executioner who makes a wittily fey comment right before burning everything to the ground. (City Paper)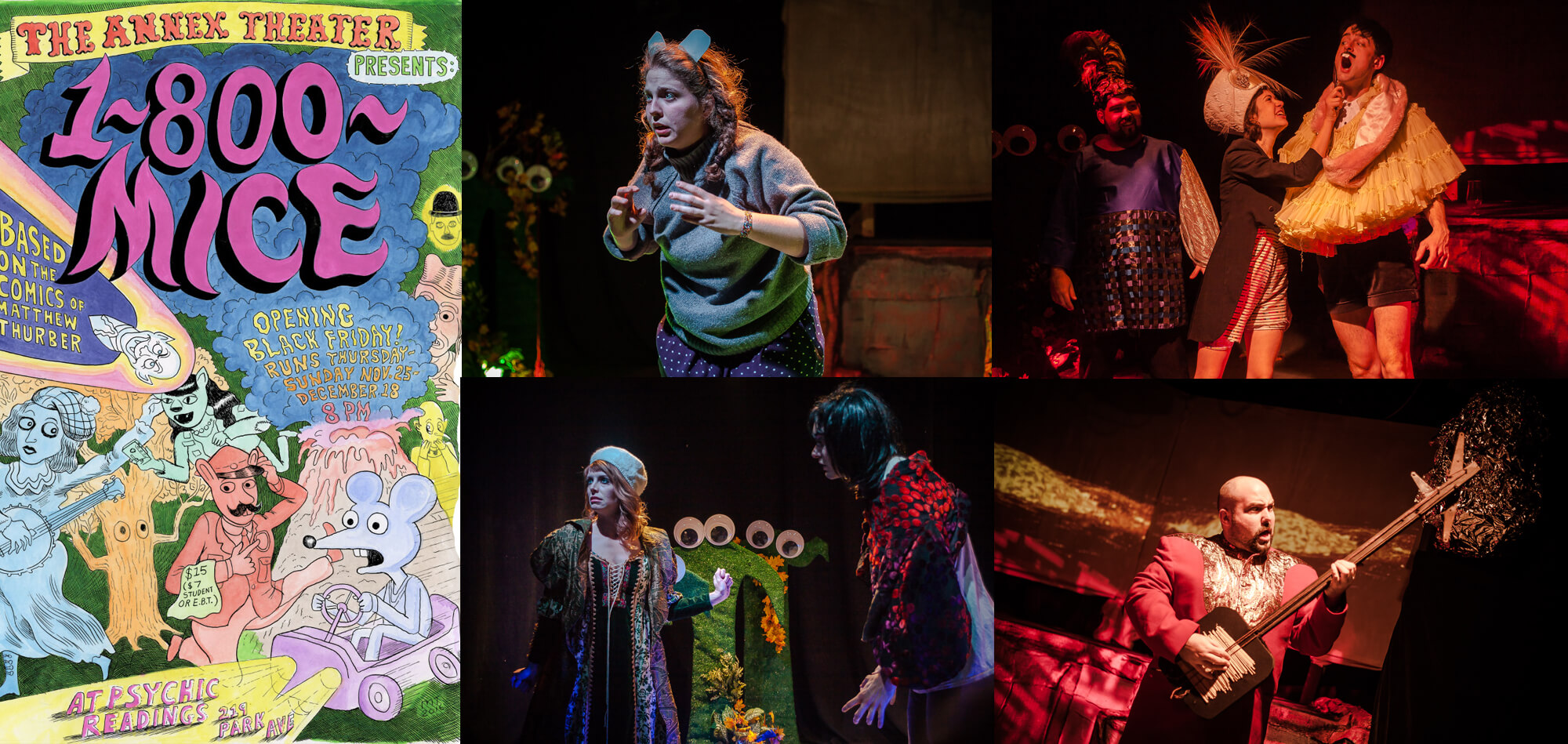 1-800-MICE
Patricia Mitchell, DC Metro Theater, November 2016
It's not often that you come across a company like The Annex Theater. It's a risk to go all-in on bold, avant-garde projects – a risk that many companies simply can't afford to take. I'm glad that Baltimore, with our quirky love of the strange and wild, is the place that Annex calls home. Taking on the challenge of adapting and staging a bizarre comic with a cult following like 1-800-MICE was a risk, but it is one that paid off beautifully. 1-800-MICE is a smart, absurd comedy that manages to be thought-provoking and topical while hurtling you through space at the speed of a meteor headed straight for Earth. Loosen your grip on narrative realism and go take this ride.
Shows like 1-800-MICE don't happen every day; you want to make sure you're one of the folks who got to see it.
Bret McCabe, BMORE ART, November 2016
Welcome to the wonderfully daft headspace concocted by Carly Bales and Sarah Jacklin, who co-adapted Thurber's comics for the stage with Jacklin directing […] one part American wholesomeness, one part latent oblivion, and two parts holyfuckingshit.
What MICE lacks in coherent plot it more than makes up for in farcical ontology and visual spectacle. This play may be as close as some of us will ever come to seeing a Jack Smith theater/performance piece in the flesh.
Selected Press 2015 - 2016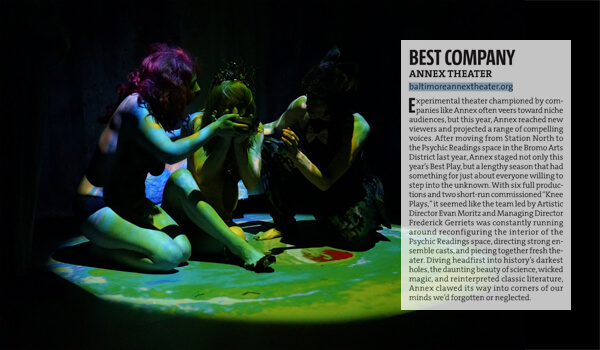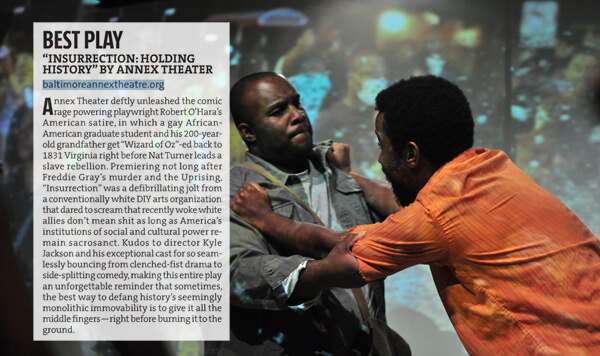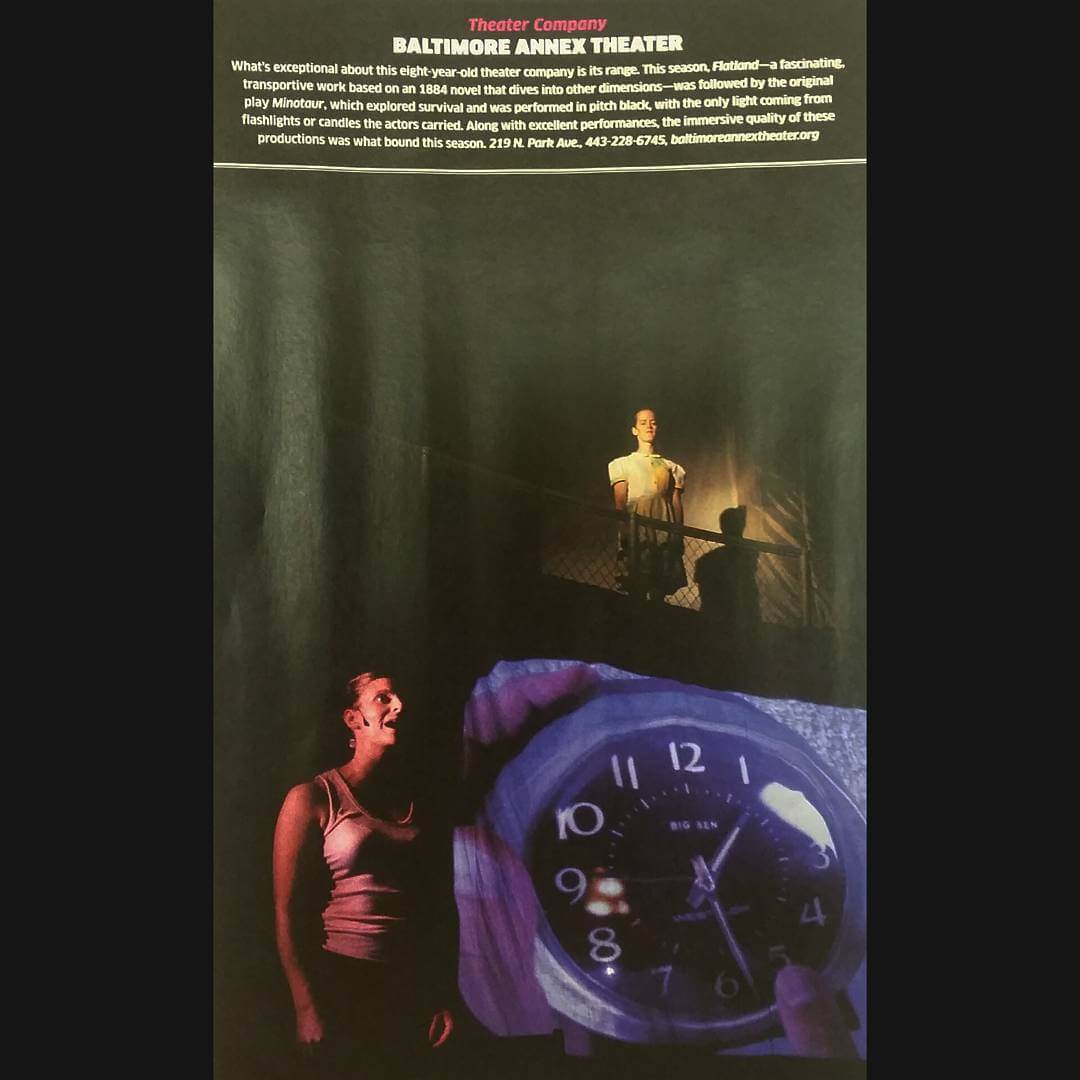 The Lord of Flies
Brett McCabe, BMOREART, August 2016
Tim Smith, Baltimore Sun, July 2016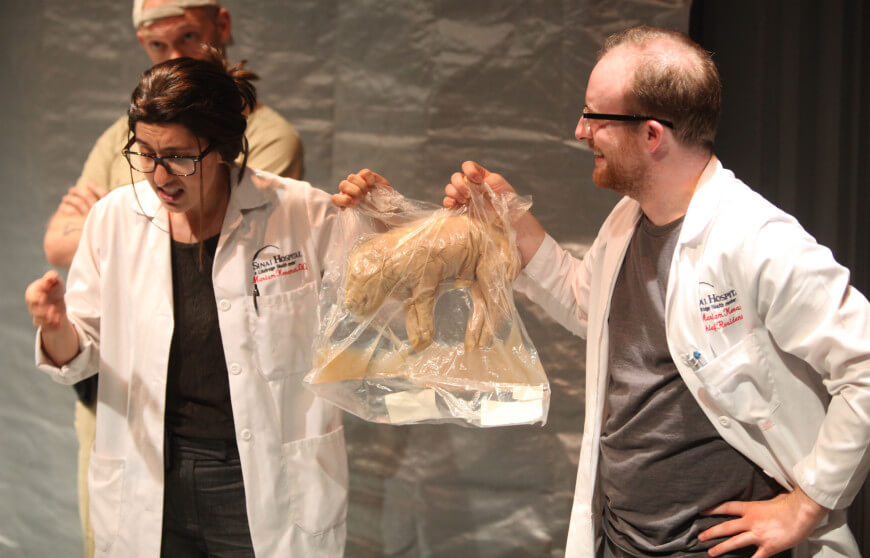 Minotaur
Sage Viscovi, BMOREART, March 2016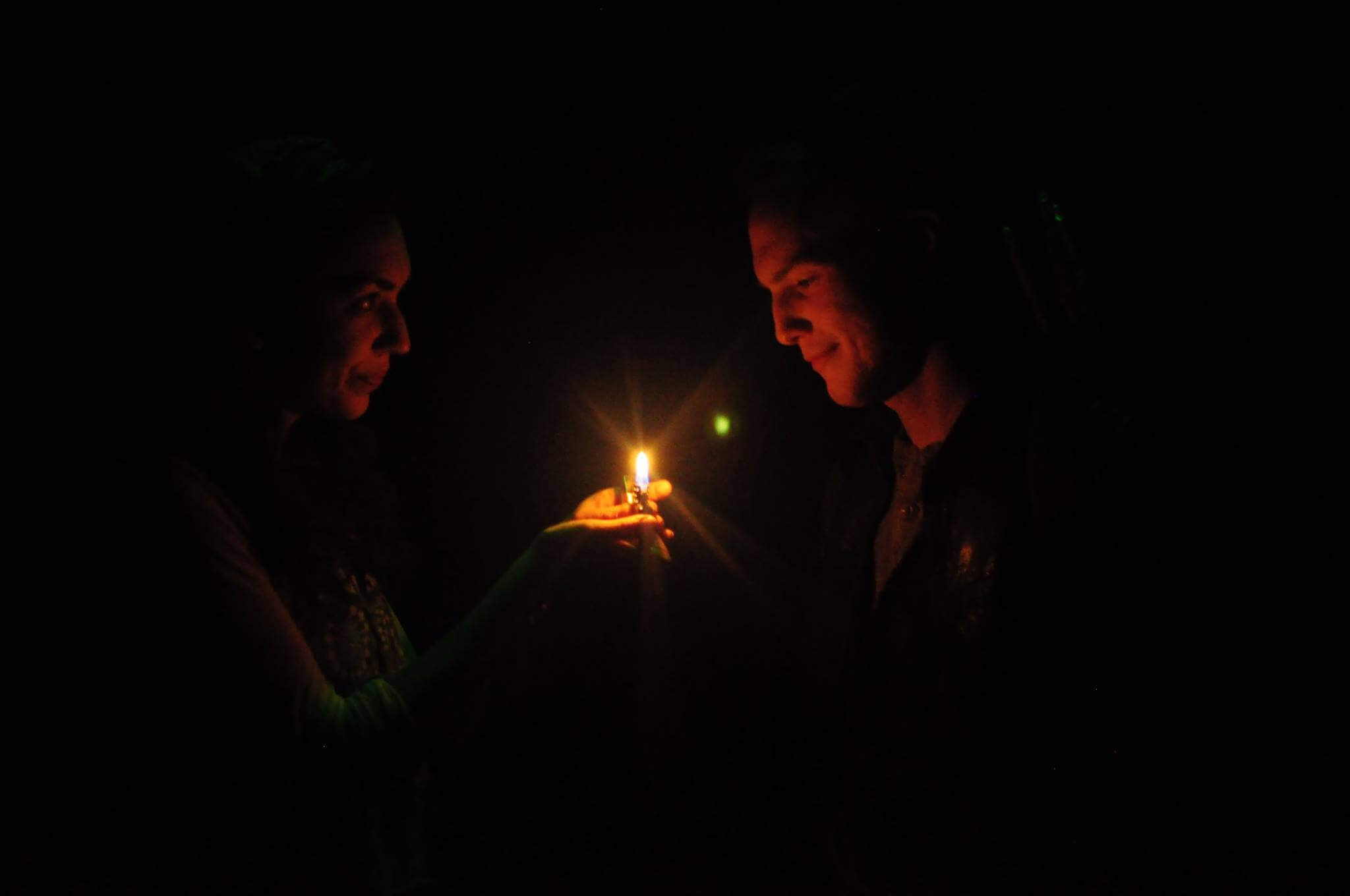 Flatland
Jennifer James, Baltimore City Paper, January 2016
A fascinating, transportive work - Baltimore Magazine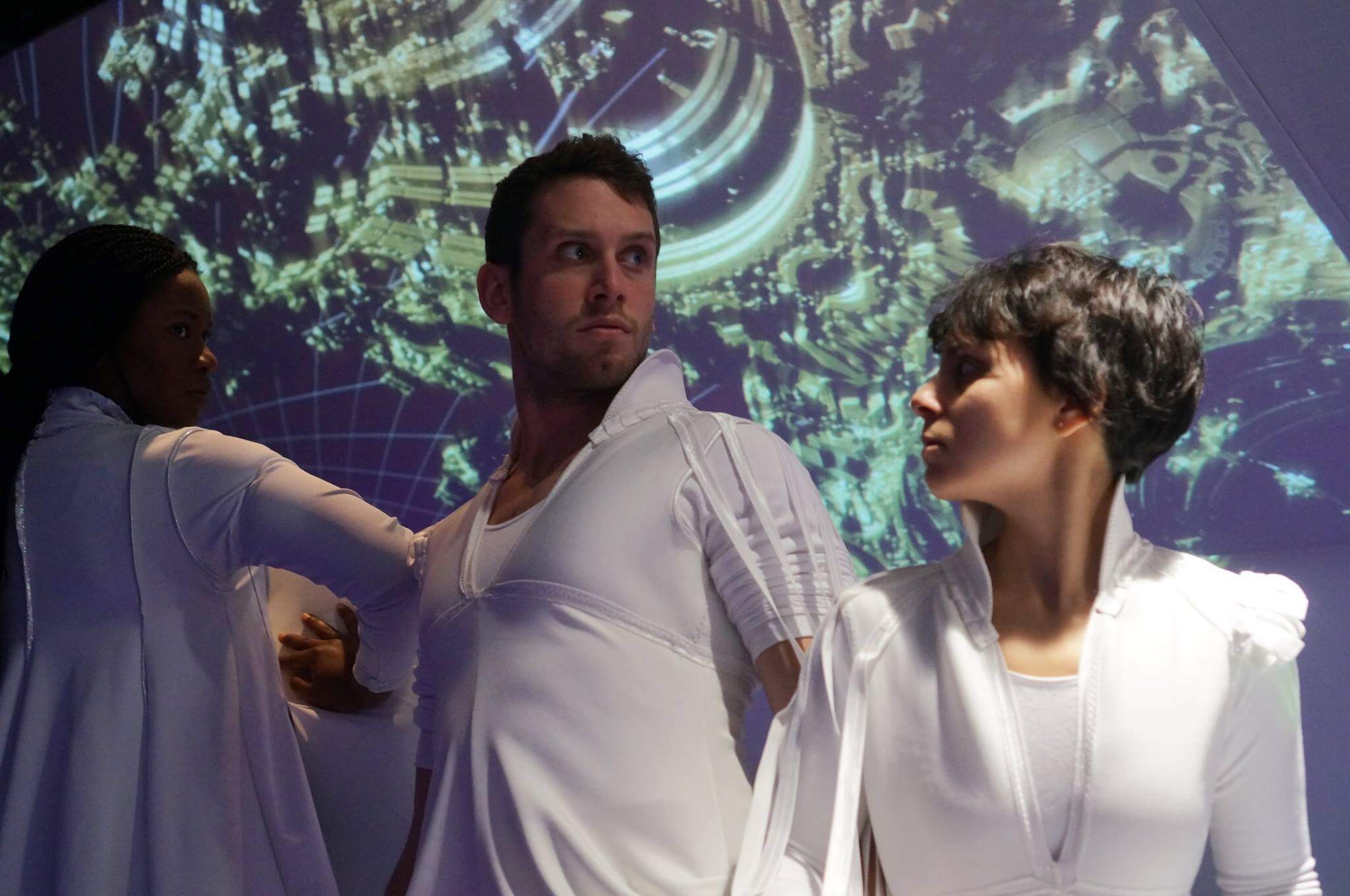 Insurrection: Holding History*
Maura Callahan, Baltimore City Paper, October 2015
J Wynn Rousuck, WYPR, October 2015
Brett McCabe, BMOREART, October 2015

*Top 10 Plays of 2015, Baltimore City Paper
The cast was the best ensemble we'd seen all year, as the actors flung the audience between laughter and extreme (but completely necessary) discomfort, forcing us to confront America at its worst.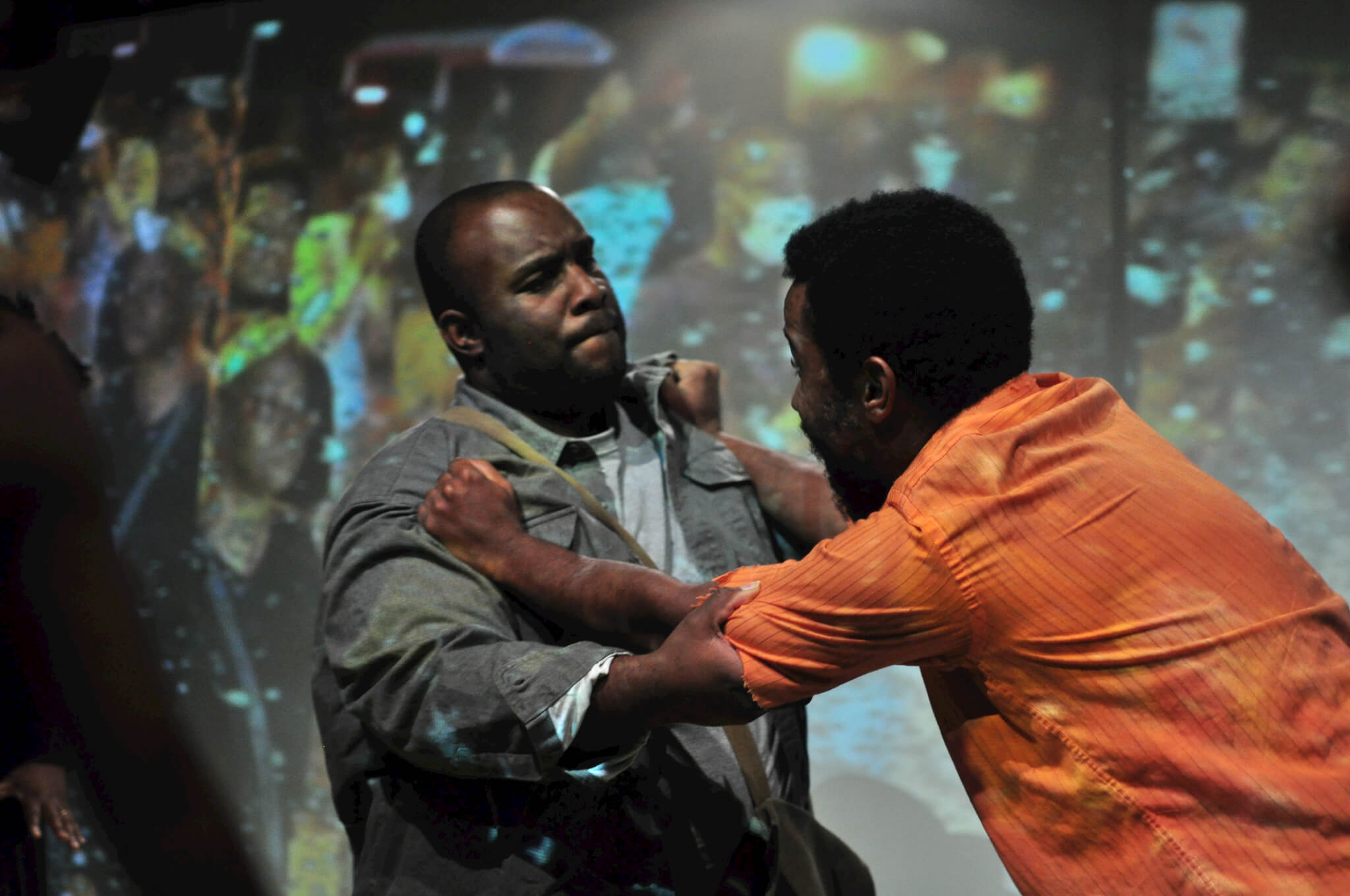 Selected Press, 2014-15 Season:
The World is Round*
Co-production with the Acme Corporation
Tim Smith, Baltimore Sun June, 2015
J. Wynn Rousuck, WYPR July, 2015
If you have yet to experience Baltimore's alternative theater scene, this would make a great introduction. […] On just about every level, "The Word is Round" is a remarkable little gem. It lasts only about 45 minutes, but leaves a much longer glow.
*Top 5 Plays of 2015, Baltimore Sun
*Top 10 Plays of 2015, Baltimore City Paper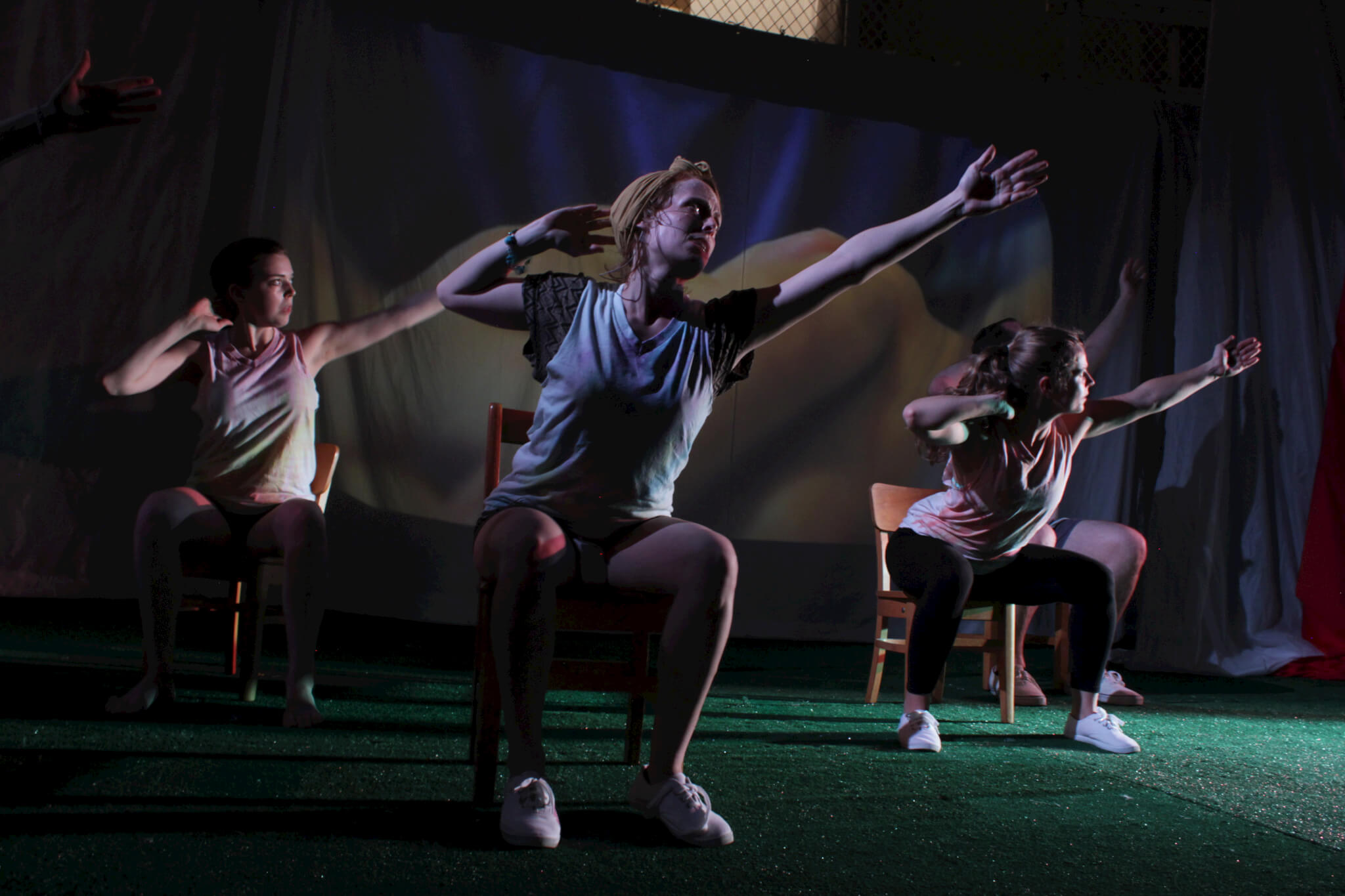 The Magic Flute
Tim Smith, Baltimore Sun June, 2015
Maura Callahan, Baltimore City Paper
After catching the Annex Theater production of Mozart's "The Magic Flute," I started to wonder if [traditional] opera companies are going about it the wrong way.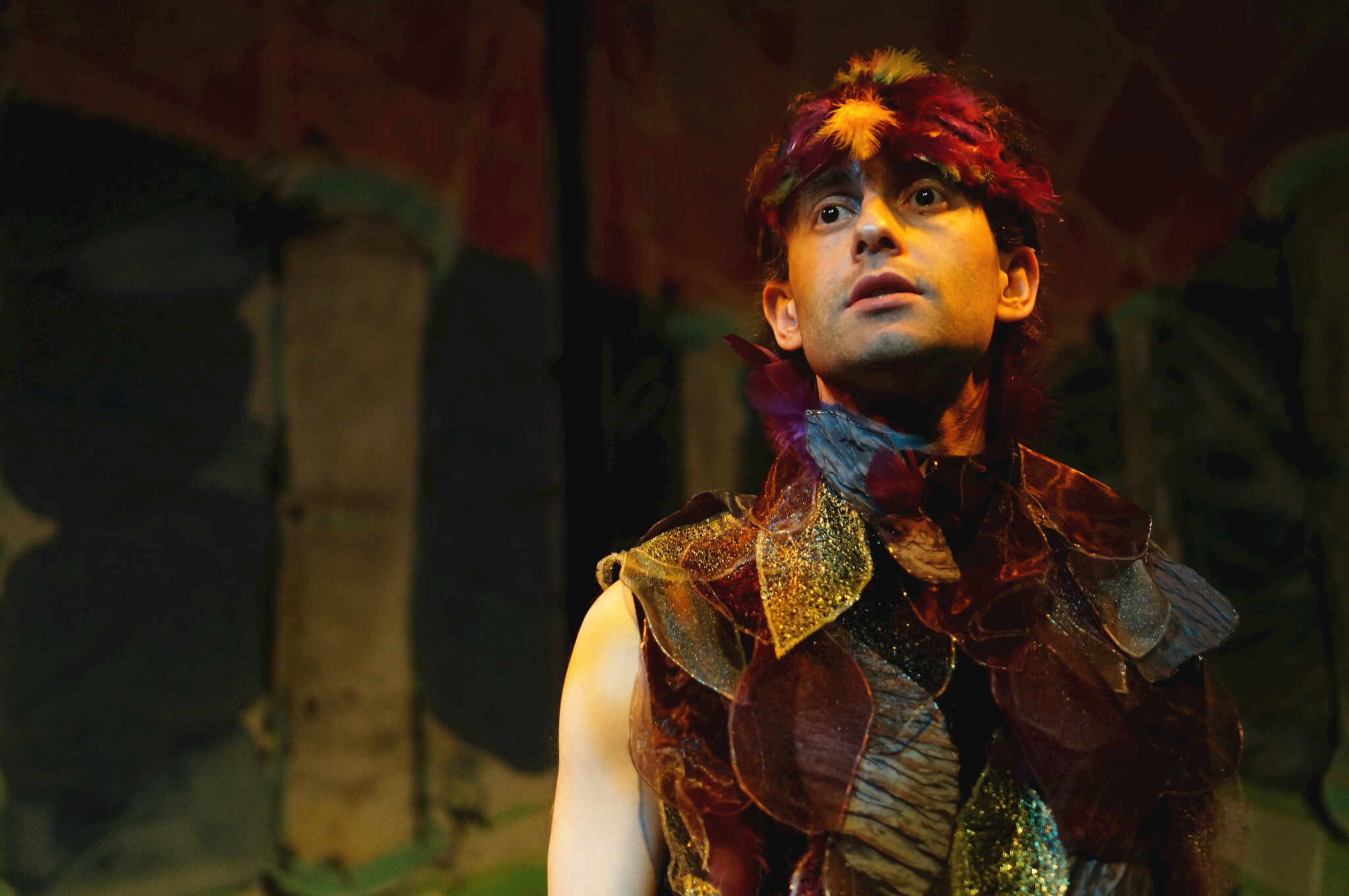 Make Yourself at Home
Marc Steiner Show, WEAA February, 2015
Best Short Play, Baltimore City Paper 2015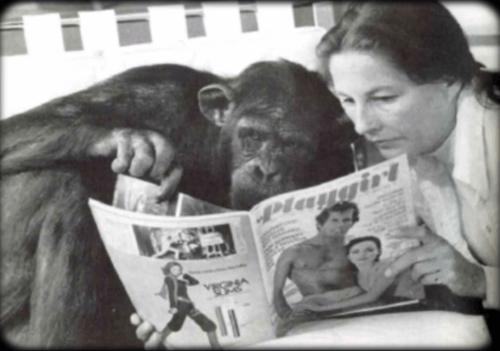 Mary Hartman, Mary Hartman
Tim Smith, Baltimore Sun January, 2015
Tom Hall, WYPR January, 2015
Brett McCabe, BMOREART, January, 2015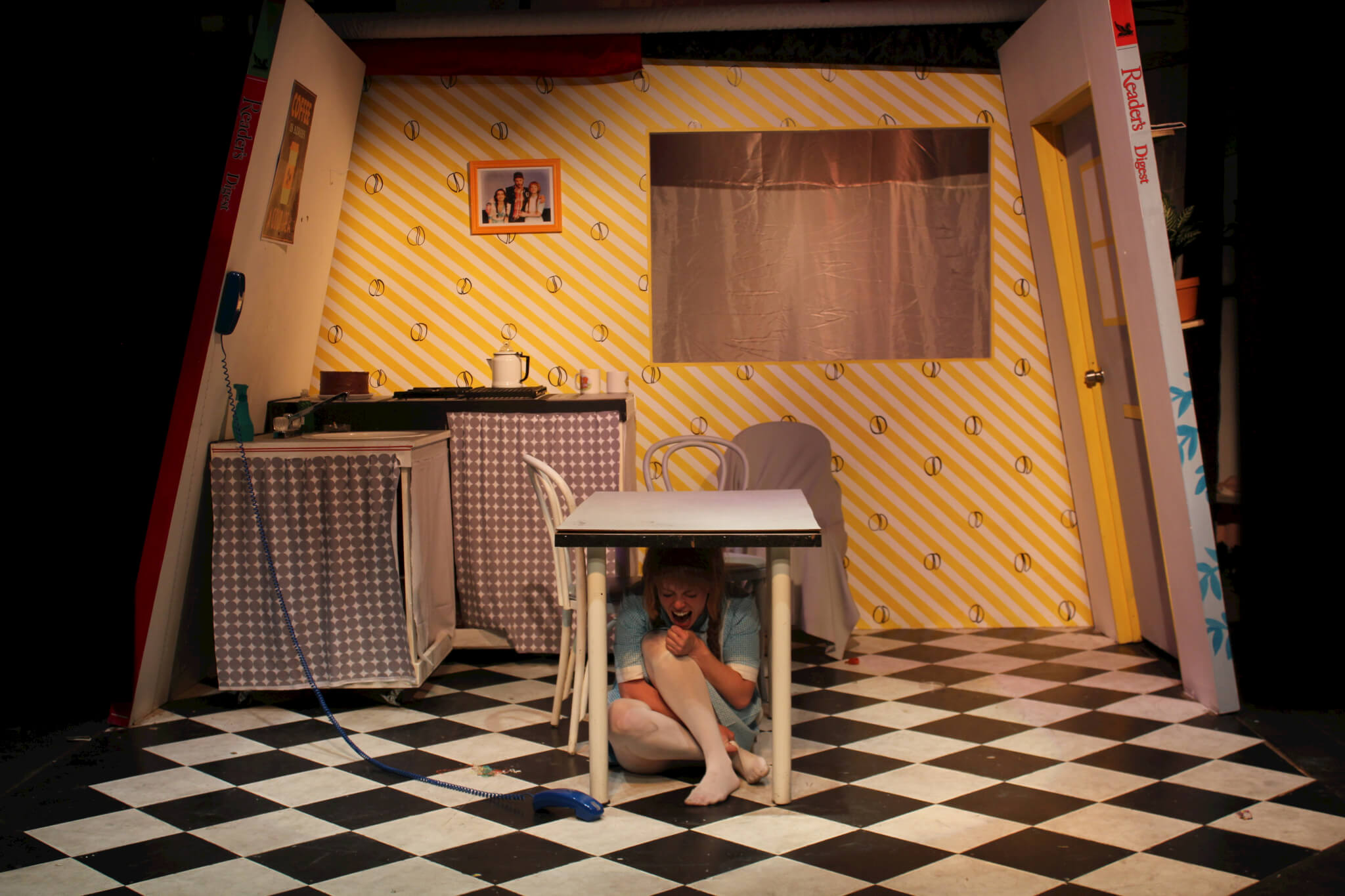 The Cook, The Thief, His Wife, and Her Lover*
Bret McCabe, City Paper October 2014
Annex's production, under the direction of Emily Hall, impressively manages to capture the agitated malevolence [of The Cook, The Thief, His Wife, and Her Lover], which exploits cinema's silly-putty reality, in the unforgiving tangibility of the theater. That Annex realizes this cruel, darkly comic, and cold-blooded revenge saga as immersive dinner theater, that 1970s family-friendly entertainment that enticed people to take in a play while enjoying some baked Virginia ham, is an ingenious choice. The format has acquired a layer of déclassé kitsch over the years, something to be experience purely for the sarcastic giggles; here it reinforces the play's thematic ideas.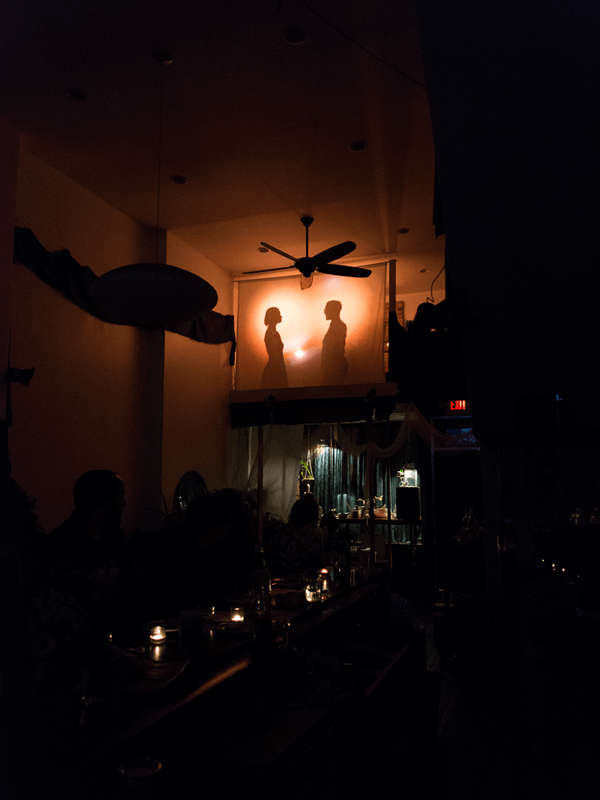 Photos by: Carly Bales, Mackenzie Smith, Emilia Pennanen, Kathy Guo.